Compassionate & Aggressive Personal Injury Attorneys
Scars and Disfigurement – Kent Injury Attorneys
Disfiguring scars are not only aesthetically unpleasing, but they also cause emotional trauma that may lead to serious depression and other difficulties.
If you have suffered scars and disfigurement, contact our Kent injury lawyers by calling 253-859-0220 for a free initial consultation. We will aggressively advocate for full compensation for your injuries and suffering.
Seattle Dog Bite Scars Lawyer
Nerve damage
Infection
Self-esteem and confidence issues
Post-traumatic stress disorder (PTSD)
Other physical and psychological issues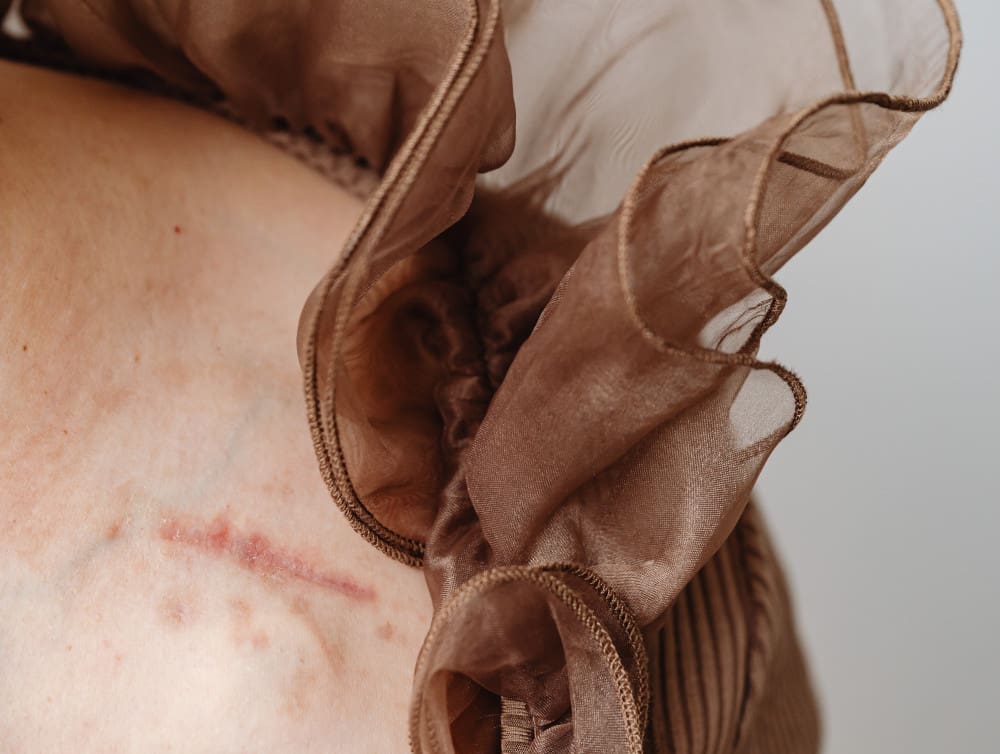 It may be possible to minimize the appearance of disfiguring scars with plastic surgery techniques. However, plastic surgery is tedious, painful, carries the risk of severe infection and is prohibitively expensive. There is also a very real possibility that even multiple attempts may not provide the hoped-for results. A person who has suffered scarring and disfigurement may never look the same again.
To make sure that we have a complete understanding of how your disfigurement and scarring have and will affect your life, we work closely with health care professionals, psychologists and other relevant experts. We will gather the necessary evidence to build a case that demonstrates negligence and proves that you should be compensated for the losses you suffered as a result.
For Accident Injuries Resulting In Disfigurements, Defend Yourself With A Skilled Lawyer
If you or your child has suffered dog bite scars or other disfigurements, contact the Seattle attorneys at Greaney Scudder Law Firm. Call toll-free at 253-859-0220. Located in Kent, Washington, we offer free initial consultations and flexible office hours to help make your injury claim as easy on you as possible.