Work With Washington Car Accident Attorneys Who Know How To Seek Compensation
"Why Won't the Insurance Company Settle My Claim? It Wasn't My Fault"
If you have suffered injuries in a car accident, it is important to submit a thoroughly prepared claim to the insurance company. Many accident victims underestimate the full cost of their recovery and accept insufficient settlement offers. Additionally, it's not uncommon for claims adjusters to try and settle a case as soon as possible after an accident before the full impact of a head, neck or back injury is known. If you have been offered an insurance settlement after a car accident or if you would like to settle your claim while protecting your rights, contact our Kent law firm for a free initial consultation.
Skilled DUI Accident Attorneys
At Greaney Scudder Law Firm, we help auto accident victims in King County and Pierce County obtain fair compensation for their damages. Personal injury attorney John J. Greaney brings over 25 years of trial experience to cases involving negligent drivers, resistant insurance companies and the needs of our clients. We prepare persuasive settlement demand letters and present compelling arguments in court in automobile accident cases involving:
DUI accidents – serious injury accident caused by drinking and driving
Freeway accidents – on I-5, I-405, I-90, Hwy 167 and other high speed roadways
Commercial trucking accidents and semis
Hit-and-run accidents
Buses and other mass transit accidents
SUV rollover accidents
Accidents involving bicycle riders and pedestrians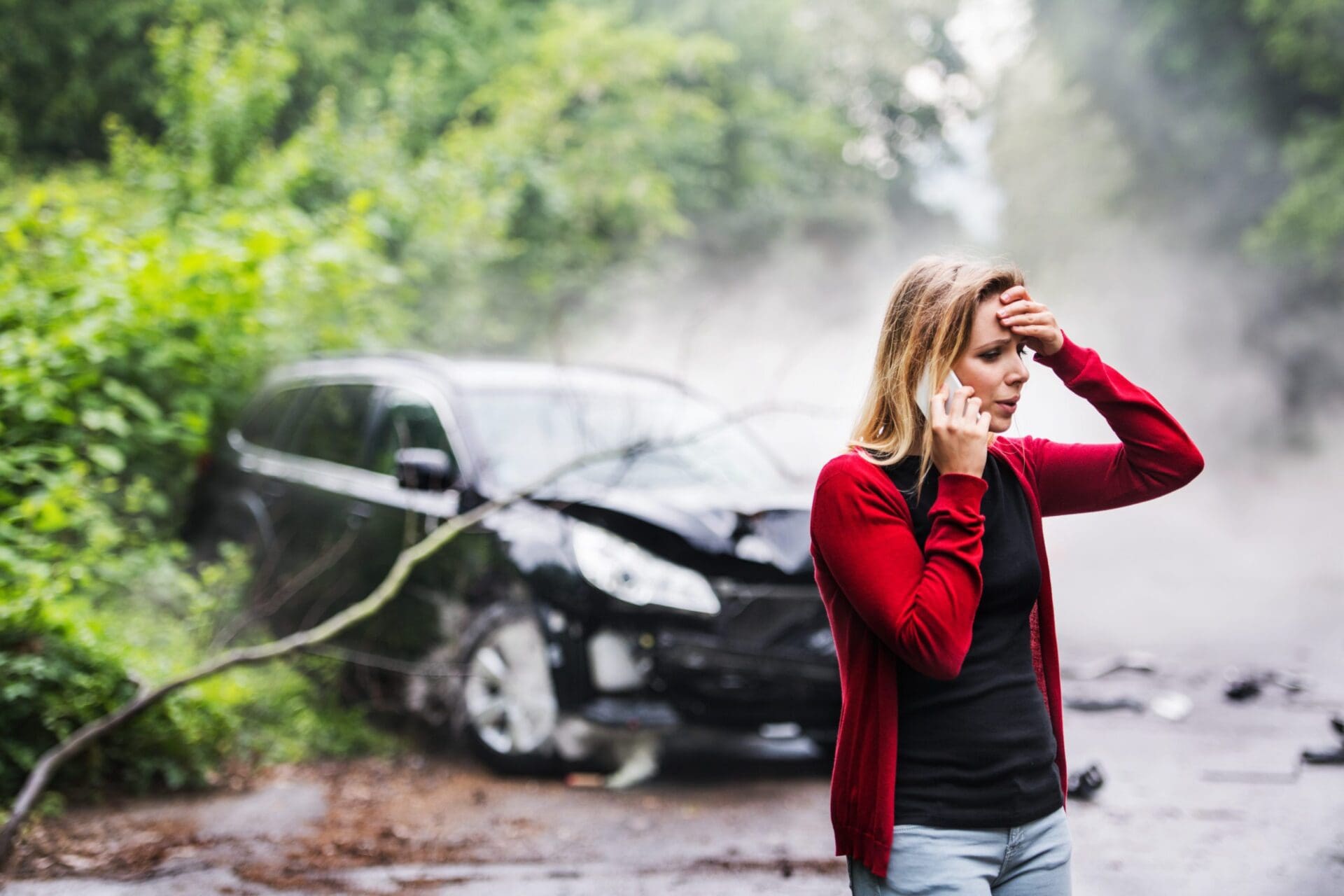 Determining What Your Injuries Will Cost
In order to accurately determine the costs facing our clients, our attorneys consult life care planners, economists and medical experts.
Working with known, established cost-data collected by HMOs and insurance companies, economists and life care planners provide detailed, substantiated estimates of future medical treatment, the cost of medical equipment, prescription drugs, lost wages and diminished quality of life.
We challenge and refute insurance estimates that downplay these costs, demanding nothing less than a fair award or settlement for our client.
What Should You Do After An Accident?
After a car accident, there are some things that you should immediately do if you are able.
1
First, confirm if you or anyone else needs immediate medical attention, and call for an ambulance if necessary.
2
Next, call the police to file a report, while you are waiting for the police, gather evidence like footage of the scene, record witness testimony, report the accident to your insurance, and collect the insurance and contact information of the other driver.
3
Finally, contact us to begin building your injury claim and receiving the guidance you need in your claim.
What Can A Lawyer Do For You?
A personal injury lawyer is the primary defense of your best interests after an injury. They can act on your behalf in compensation negotiations to maximize the settlement you receive, they can help you avoid costly mistakes that may keep you from the compensation you deserve and they can minimize the time it takes to receive the money you need.
Do Not Sign Settlement Papers Until You Speak To A Lawyer
Do you understand the full extent of your damages? Does your claim include compensation for lost wages, pain and suffering, and the potential for future medical costs?
If you have questions about your legal rights after a car accident, contact our Kent, Washington, and Seattle DUI accident attorneys. We offer free initial consultations for accident injury victims, so call 253-859-0220 to schedule yours today.