Compassionate & Aggressive Personal Injury Attorneys
"The truck driver fell asleep at the wheel. Our insurance isn't going to cover everything."
Trucking accidents involving 18-wheelers or semi trucks owned by trucking companies often result in serious injuries and require carefully prepared claims. However, most insurance companies train adjusters in methods for avoiding or denying responsibility for truck accidents. Understanding how to investigate a truck wreck requires the kind of knowledge our lawyers have acquired over years of representing truck accident victims.
Our Trucking Accident Attorneys In Kent Help Injured People After Accidents
Working with accident reconstructionists and investigators, we measure:
skid marks
subpoena a driver's hourly log
analyze data from the truck's on-board black box recorder
evaluate a vehicle's repair manifest
locate and interview witnesses.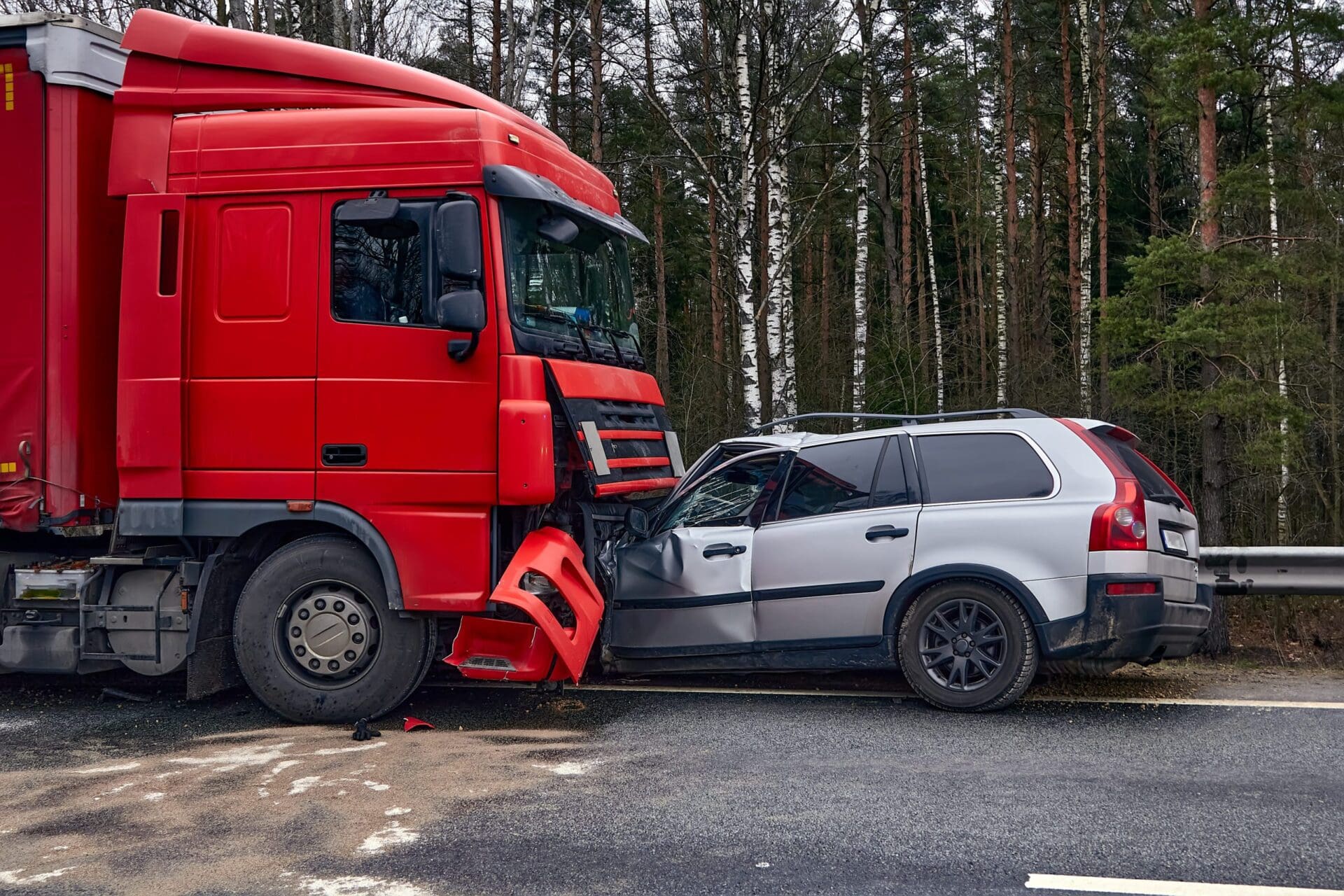 At Greaney Scudder Law Firm, we leave nothing to chance – we thoroughly investigate the truck's driver, the road conditions at the time, and any violations of federal and state trucking regulations and rules.
If you have been injured in a South King County truck wreck, consult an attorney who has a working knowledge of state and federal trucking laws and knows how to expose negligence on the part of truck drivers and trucking companies. Call us at 253-859-0220 to arrange a free initial consultation.
Truck Accidents And Reckless Behavior
At Greaney Scudder Law Firm, our skilled trial attorneys provide a strong voice for drivers, passengers and pedestrians who have been injured in truck wrecks. We seek fair settlements that include compensation for:
We handle Washington commercial truck accidents involving:
Truck driver fatigue, including traffic accidents involving overtime hours logged by exhausted drivers
Lack of truck maintenance
Inadequate driver training
DUI and driving under the influence
Wide angle turns
Load shift
Excessive speeding
Hazardous road conditions, including motor vehicle accidents involving Washington Department of Transportation (DOT) projects, unsafe road conditions, inadequate signing and maintenance, or road debris
Catastrophic injuries
Wrongful death
Serious Injuries Caused By Negligent Truck Drivers
The Puget Sound area is a major shipping and transportation center. As such, our roads are used by a large number of semi trucks and tractor-trailers. When cars, motorcycles and other vehicles are involved in high-speed accidents with these trucks, serious injuries are likely. Our law firm in Kent, Washington, recovers damages for victims of serious head trauma, traumatic brain injuries, spinal cord injuries, amputations, burns and multiple fractures sustained in truck accidents.
Let Our Team Fight For You
We know how hard it can be to recover from an injury, which is why we do everything in our power to fight for your best interests. Schedule your free initial consultation by calling 253-859-0220 or emailing us here. Do not wait another day to pursue the ideal outcome in your claim.